Custom Engraved ID Tags | Dog Leash Online | Pet ID Tags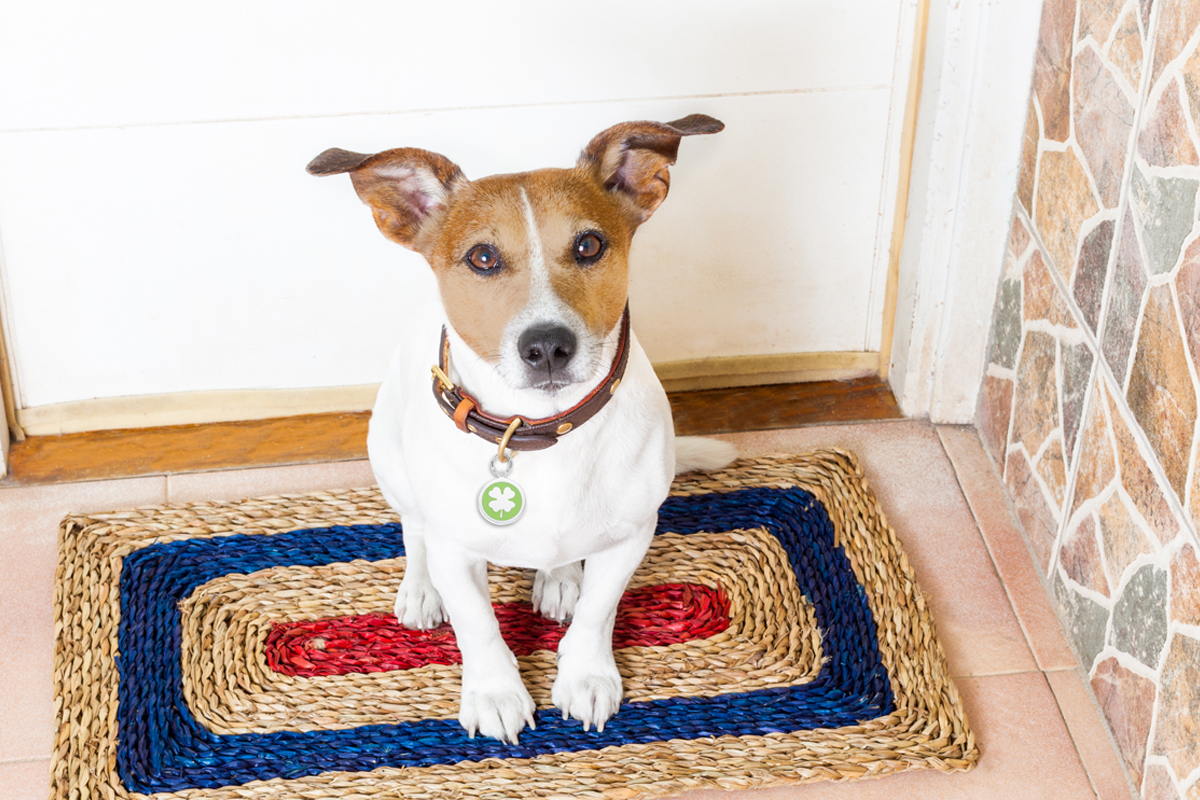 You have recently welcomed a four-legged friend in your home who is soon going to become a significant part of your life and a dear family member. And as soon as they are home, you would want to make sure they are protected, well cared for and have all the freedom they need. It won't be a surprise if the thought of your pet running away and getting into trouble crosses your mind. That is when it is time for you to take active steps to prevent that situation in the future. We have curated a list of tips that can help you ensure your dog's safety at all times. Have a look.
1. Invest In A Custom And Durable Leash For Your Dog
The first and foremost step to make sure you don't lose your pet is to invest in a well-built and durable leash. Make sure it works for your pet and does not pose a risk to its safety. You can go for a harness if your dog has an adventurous soul and pulls a lot while on a walk. Or you can go for a shorter leash for your small pup. Also, ensure the leash is of good quality and does not break in one of those situations. If not belt-leash, you can also go for chains that more sturdy and robust, usually used for big dogs.
2. Microchip Your Dog
Microchipping is a procedure wherein a dog is inserted with a chip with essential information in it. The procedure is entirely safe and is recommended to most dog owners. It helps big time in case of lost dogs and various animal shelters have the scanners to read these chips. You can get your contact number and address saved in the chip so that even if your dog is lost, there are more chances of you being able to reunite. It also helps in cases wherein dogs run away without their collars and pet ID tags on it. Because a microchip will always be there with your dog at all times.
3. Always Be Vigilant Towards Your Dog's Movements
While dogs are highly smart, and self-sufficient, they still won't miss out on any opportunity to cause some trouble. They are mischievous like that. That is why you should always keep an eye on your dog. Do not leave them without human supervision for too long. It is not only from a safety point of view but if dogs are left without their masters for too long, they tend to develop anxiety issues and possess a higher possibility to show aggression in the future. So that is why make sure you know where your dog is at all times. It will help you in finding them easily and make sure they are in no trouble.
4. Get A Customized Pet ID Tag
The latest trend, out of them all is getting a customized pet id tag for your dog. Custom dog tags for pets are the new in-thing where dog owners go to the lengths of getting all the necessary information engraved on the custom pet ID tags of different sizes, shapes, and colors. It helps in giving your dog that quirky look without having to compromise with their safety and security. We, here at LeashKingTags.com make sure custom pet ID tags is
entirely made of surgical stainless steel with PVD gold plating and custom engraved in our California workshop. We take pride in providing top quality custom dog tags for pets so that no dog parent has to go through the pain of losing their beloved pet.
Choose the perfect style for your pet's personality and add the essential information on the back in case your best friend goes astray. Leash King's Engraved Comic Pup Pet ID Tags For Dogs comes standard with surgical stainless steel split rings for easily attach to pet collar or pet tag clip. For further information, feel free to call us at 1.800.972.0309or email us at support@LeashKingTags.com